A simple and effective mining solution
We created the CryptoTab browser to offer you a simple yet extremely effective mining solution that requires neither specialist knowledge nor investment. Start using CryptoTab browser for your everyday needs and invite new users into your mining network.
It is an incredibly lightweight and fast browser

Built-in
CryptoTab
mining features
User-friendly customizable
interface
One hand navigation

Sync data across all of your devices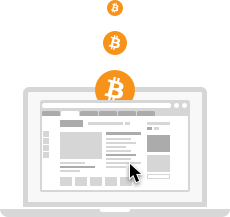 Earn money while just using your browser as usual
Mine bitcoins on your own and invite friends if you want to make your income bigger!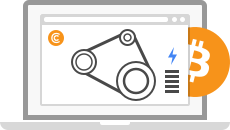 CryptoTab Browser mining speed
Google Chrome mining speed
A much more effective mining solution compared to browser add-ons
The mining engine built into the browser ensures a more efficient use of your computer's resources, helping you earn up to 8 times faster.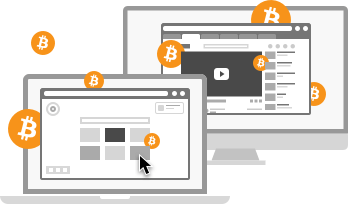 Keep the browser window active on screen for much better mining performance
Mining speed is many times higher when the browser window is active. We recommend you to use CryptoTab browser for everyday needs like favorite websites surfing, watching movies online, etc.
CryptoTab Browser uses CPU resources more efficiently when the browser window is active and you can get more earnings with the same comfort of computer usage.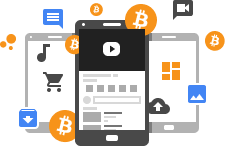 Unique built-in mining algorithm
We have developed a one-of-a-kind mining algorithm allowing you to mine and earn BTC on any available device — be it your phone or a PC. Sounds amazing, right? Use the browser as usual and get bitcoins without any investments.
More about Earnings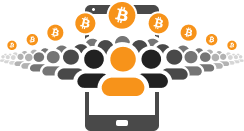 Extra BTC with Affiliate Program
Don't want to mine yourself? We have a solution! Invite your friends to use CryptoTab Browser and get huge referral fees up to the 10th level! Start with a couple of people, build a powerful mining network, and get a stable passive BTC income.
MORE ABOUT AFFILIATE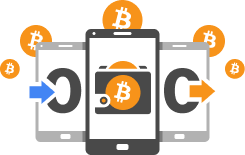 Everyday payouts, no commissions
Order withdrawals of your BTC every day with the balance updated every 10 minutes. You are allowed to connect multiple mobile devices to the same account.
Watch brief explanation video
Watch this short promo video to learn more about how CryptoTab works.
The 2-in-1 solution, browse and mine at the same time with ease
Sync your browser data on multiple devices
Built-in mining algorithm increases your mining speed up to 8 times compared to extension format
10-level mining network system
Payouts straight to BTC wallet at any time
Get more than 1 BTC! Develop the network and get your rewards!

Try out CryptoTab Browser and enjoy extremely fast web surfing in conjunction with the powerful mining
Download and setup usually takes less than a minute.
Check testimonials and reviews from CryptoTab members:
Get access to thousands of promo materials
Easily start your promotion with thousands of high quality promo materials - banners, promo landings, images for posts in social and more.
More details
Activate Affiliate Account
Use one of your social accounts to sign in

Get access to CryptoTab right from your mobile device
We have created a fast and lightweight mobile browser with user friendly interface and incredible built-in features. Manage your CryptoTab account right from your mobile device - check your balance, make withdrawals anytime you want, invite new users to your network, etc.